NATIVE AMERICAN "LOST BIRDS"
Native American Adoptees are considered "Lost Birds" or "Split Feathers", and many today are adults that are lost to their families and nation's. I was taken by lies from my mother who's only problem was that she was a poor indian woman. My parents had to live with the pain and sorrow of losing a child to a society that considered them to not be in the best interest of their child. Recently I found an article that explains the difficulties of Native children that were affected by what some refer to as the "sixties scoop". The actually removal started about 1948 and continued undisturbed until the Indian Child Welfare Act of 1978. The legislation was to stop a problem of removing children for little or no reason, but it was just a tool to help more children be removed, because no one understood or even today understands the culture of the Native American community. If you would like to know more you can find more information on our page entitled "From and Adoptees Point of View or click on the picture here to go directly to that page.
From an Adoptee's Point of View...

Whispering Eagles Library
One of my favorite things to do is reading. I enjoy going to the Barnes and Nobles website and search for new books and to check out the specials that they offer. I have tried to add a different book or video or software that might be helpful for each of the different pages. You will find these links near the bottom of the pages. If you would like to go to their homepage please click below: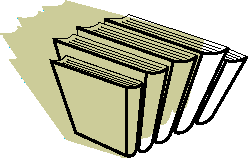 Tribal Peoples of the Northwest.